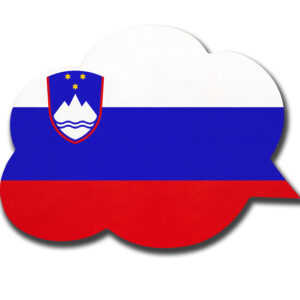 Because a court interpreter for the Slovene language is always available at our office, we can ensure a quick turnaround that meets all of our clients' needs.
A court interpreter for the Slovene language is responsible for providing written and verbal translations from a wide range of fields to meet the needs of individuals or corporate entities.
Corporate entities request translations from a much broader range than individuals do, so we translate or certify everything from court registry excerpts and tender documentation to device technical specifications. Individuals typically need certified translations of administrative acts, such as police clearance certificates, pension decisions, or inheritance rulings.
One of the specific features of a certified translation is that customers usually must have it as soon as possible. Our extensive experience and regular practice allow us to produce a certified translation quickly. There are precious few areas we are unfamiliar with, which is why we have at our disposal a very extensive termbase and translation memories that make our job quicker and easier.
Our in-house Slovene court interpreter works closely with Croatian, Slovene, and other foreign businesses, law firms, and institutions every day who already do business in the Republics of Croatia and Slovenia as well as those who plan to do so.
Finally, we'd like to provide a list of the most typical documents that our court interpreters for the Slovene language are asked to certify:
NATURAL PERSONS:

Certified translation of a personal document

Certified translation of certificate

Certified translation of a diploma

Certified translation of a CV

Certified translation of a pension decision

Certified translation of an inheritance decision

Certified translation of a divorce decision

Certified translation of an extract from the birth register

Certified translation of an extract from the marriage register

Certified translation of a death certificate

Certified translation of a  certificate of residence

Certified translation of a police clearance certificate

Certified translation of an employment contract

Certified translation of an an insurance policy

Certified translation of payrollsa

Certified translation of a a loan agreement

Certified translation of notarial documents

Certified translation of medical findings

Certified translation of a power of attorney

…

LEGAL ENTITIES:

Certified translation of an extract from the court register

Certified translation of articles of incorporation

Certified translation of notarial documents

Certified translation of financial statements

Certified translation of audit reports

Certified translation of tender documents

Certified translation of minutes

Certified translation of insurance policies

Certified translation of business cooperation agreements suradnji

Certified translation of lease agreements

Certified translation of sales contracts

Certified translation of employment contracts

Certified translation of court decisions

Certified translation of declarations of conformity

Certified translation of certificates

Certified translation of CVs

Certified translation of technical reports

Certified translation of technical specifications

Certified translation of safety data sheets

Certified translation of undergraduate certificates

…